Eyebrow Tinting
Your Brows Introduce You Before You Speak
Eyebrow Tinting
Eyebrow tinting is a process of applying semi-permanent dye to improve the shape and define your eyebrows. It has some incredible benefits, including a significant color boost to the eyebrows, enhanced volume making them appear a lot fuller.
Our experts discuss the shade and type of dye that will work best for your coloring and goals, before starting the procedure. Since cosmetic brow helpers such as gel, pencil, and powder consume much of your time and effort. It is a relatively low-cost and low-risk salon procedure that cuts down the need for daily makeup.
Our beauticians will follow the below steps, once everything is finalized.
Clear the area with ph stabilizing rinse.
Eyebrow hair is brushed and the desired shape is mapped out.
In order to prevent staining of the skin, barrier cream is applied around the eyebrows.
To give it a thick application, tint is applied from the beginning to the end of the eyebrow.
Thus you will have the appearance of more thicker and youthful brows. There is nothing special that one should do to maintain the tinned eyebrows. Just to have a long-lasting experience, the only thing that you need to do is to use sunscreen or wear a hat during the day. Or you can apply a gentle cleanser around the area.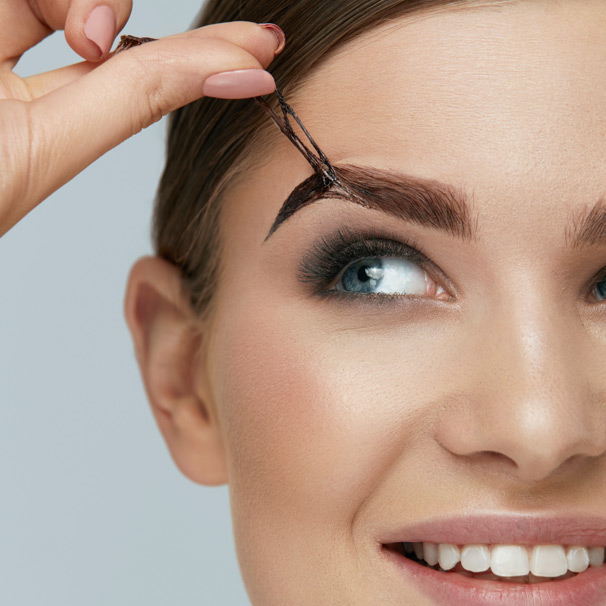 Get In Touch For Fab Looks.
Rejuvenate your skin to give yourself new strength.
Our Prices
Address: Kiosk 05, 1 Livingstone Blvd, Pakenham VIC 3810
| | | |
| --- | --- | --- |
| Eyebrows | | $15.00 |
| Eyelashes | | $20.00 |